(Scroll down for translation =) )
Όταν έχει κρύο, ψέματα όταν έχει ψωφόκρυο είναι η κατάλληλη ώρα για σούπα!Εννοώ όλα είναι θεσπέσια σε αυτό το γευστικό-όσο-δεν-πάει φαγητό, η υφή, η γεύση, τα χρώματα, το άρωμα, η αίσθηση της ζεστής κουταλιάς στο στόμα σου, η ευχαρίστηση να πιάνεις το ζεστό πιάτο!
Γενικά το να φτιάξεις σούπα είναι πολύ εύκολο, αλλά το να φτιάξεις νόστιμη σούπα είναι μια μικρή πρόκληση! Ορίστε και μερικές γενικές συμβουλές για εσάς που θέλετε να πειραματιστείτε σούπες:
1. Σε όλες (σχεδόν) τις σούπες η μαγεία ξεκινά με το τσιγάρισμα του σκόρδου και του κρεμμυδιού.
2. Αν θες η σούπα να έχει κρεμμώδη υφή στη διάρκεια του τσιγαρίσματος, πρόσθεσε 2-3 κουταλιές της σούπας αλέυρι στην κατσαρόλα, ανακατεύοντας συνεχώς, και μετά μπορείς να προσθέσεις τα βασικά υλικά της σούπας και μετά το νερο. Είναι βασικό να μην βάλεις αλεύρι σε νερό που βράζει γιατί θα σου σβολιάσει, με αποτέλεσμα να μην έχει και την τέλεια εικόνα το πιάτο σου.
3. Κατά το σερβίρισμα, μια κουταλιά γιαούρτι μέσα στο πιάτο ή λίγη κρέμα γάλακτος και το φρεσκοτριμμένο πιπέρι μπορούν να κάνουν την διαφορά!
Με αυτά και με εκείνα ακολουθούν οι αγαπημένες μου σούπες από τον φετινό χειμώνα!
Εσάς ποιές είναι οι αγαπημένες σας σούπες;
When it's cold outside
, when it's freezing outside it's the right time for a soup! I mean everything is perfect with this delicious meal, the texture, the flavor, the colors, the smell, the feeling of the warm spoon in your mouth, the pleasure of holding the hot plate, everything is perfect as i said!Generally, to make a soup is very easy, but to make a delicious soup is a little challenging! Here are some general tips for those who want to experiment with the cooking process:
1. In (almost) all the soups, the magic begins with the the garlic and the onions cooked until softened in hot oil.
2. If you want your soup to have a creamy texture during cooking of the onions, add 2-3 tablespoons of flour in a saucepan, while stirring constantly and then you can add the main ingredients of the soup and the water. It is essential not to put flour while the water is boiling, 'cause the result won't please you!
3. Serve your dish with a spoonful of yogurt or a little cream and freshly ground pepper and make the difference!
Of course, my favourite soups could't miss, so let's take a look at them!What are your favorite soups?
(Oh and please don't hesitate to follow me on Bloglovin'!)
Κρεμμυδόσουπα, για αρχή!
First dish, onion soup!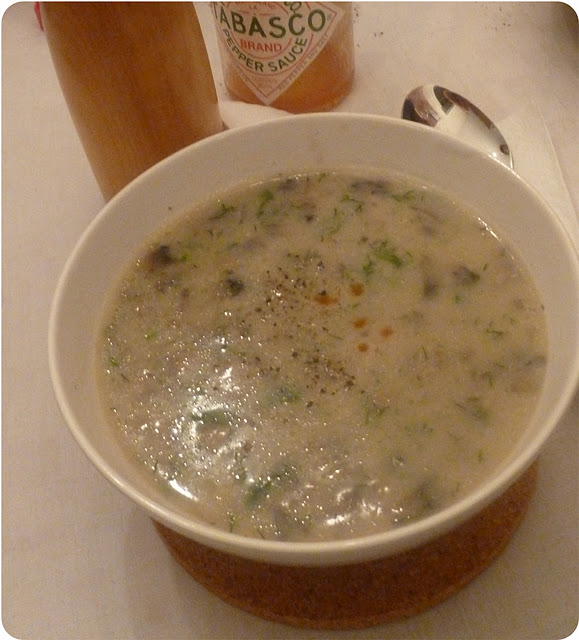 Χάρα οφθαλμών η ψαρόσουπα(με σκορπίνα), σερβιρισμένη με φρέσκο ελαιόλαδο!
Such a visual feast this fish soup (the starlet was a scorpion fish), served with raw virgin oil!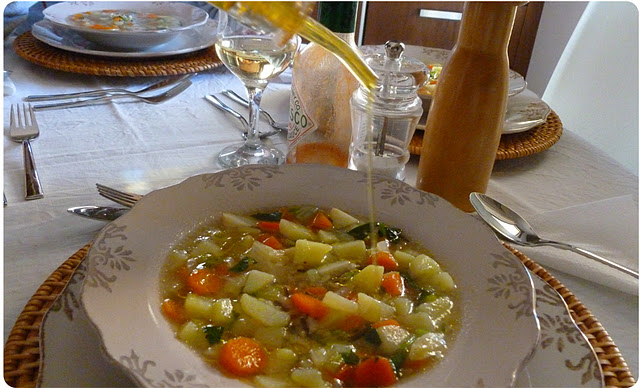 Ακολουθεί το μοντελάκι νούμερο 3, γιουβαρλάκια!
And then the model with the number 3, a rice-meatball soup! (in greece we call it giouvarlakia, i don't know any other english word for this soup)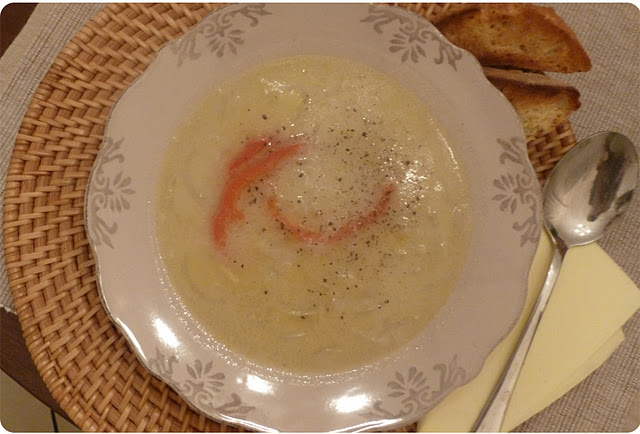 Κολοκυθόσουπα, αν θέλετε να φάτε μια κατσαρόλα μόνοι σας!
Pumpkin soup, if you have no problem in eating the whole pot by yourself!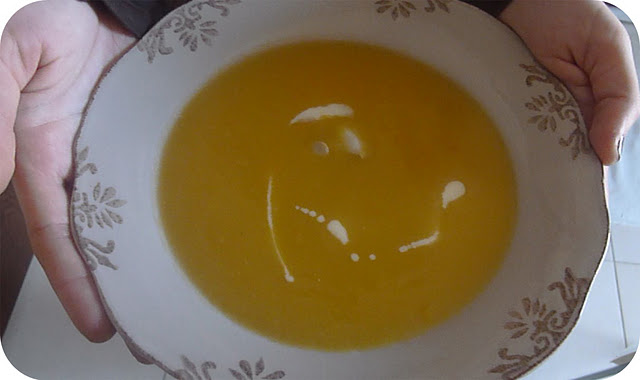 Και τέλος, Η μανιταρόσουπα! Έρωτας μεγάλος!
And then last but not least, THE mushroom soup! I am in love!