Για μένα, παιδί των 90'σ ήταν τουλάχιστον πρωτόγνωρο να περιφέρομαι μέσα στα πολύχρωμα πολυκαταστήματα παιχνιδιών τότε. Και τότε το είδα. Το νέο τότε Game Boy Color. Φορητό. Έγχρωμο. Με άπειρες κασέτες. Ήξερα ότι έπρεπε να γίνει δικό μου. Κάτι που συνέβη μετά από ώρες διαβουλεύσεων με την θεία μου εν αγνοία (τάχα) της μαμάς για το ποια θα ήταν η πρώτη παρθενική κασέτα του μωβ ολοκαίνουργιου γκέιμ μπόι μου. Κάτι τέτοια γεγονότα ήταν επαναστατικά. Γι' αυτό και παλεύαμε για περισσότερες ώρες παιχνιδιού και λιγότερες ώρες ύπνου και όταν δεν το καταφέρναμε αυτό ερχόταν να μας σώσει ο φακός κάτω από τα σκεπάσματα όταν όλοι νόμιζαν ότι «το παιδί κοιμάται». Οι φωτιζόμενες οθόνες ήρθαν αργότερα στα 00' και τις μισήσαμε, γιατί ήδη όλοι είχαμε καταστρέψει τα μάτια μας. Και αυτή είναι η ιστορία για το πως η μυωπία μου χτύπησε την πόρτα.
Σήμερα, 12 χρόνια μετά τα γυαλιά είναι προέκταση του προσώπου μου. Πλέον φοράω συστηματικά φακούς επαφής, αλλά αν είχα να διαλέξω θα διάλεγα σίγουρα τα γυαλιά έναντι των φακών, γιατί όπως και να το κάνουμε τα γυαλιά σου δίνουν τύπο και χρώμα στο πρόσωπό σου.
Οπότε σαν φαν των γυαλιών μυωπίας ενθουσιάστηκα λίγο όταν μου πρότειναν από το GlassesUSA αυτήν την συνεργασία.
Με κάθε αγορά πάνω από 50$ μπορείτε να συμπληρώσετε τον κωδικό
FS15
κατά την πληρωμή για έκπτωση 15% και δωρεάν αποστολή στην παραγγελία σας και έχετε 10% εκπτωση σε γυαλιά μυωπίας με τον κωδικό
Blog10
. Λίγο φανταστικό είναι, δεν είναι;
For me, child of the 90's, it was unrecedented walking in the big colorful toy stores back then. And then I saw it. Τhe new Game Boy Color. Portable. No more black/white games. With infinite games. I knew that it had to be mine. Something that happened after hours of consultations with my aunt on which would be the first brand new game that would keep company to my brand new game boy. These events were revolutionary. So I was protesting for more hours of playing and less hours of sleeping. When my requests were declined, there was always the solution "your flashlight and go under the sheets" when everyone was thinking that "the child is asleep". And this is the little story of how I damaged my eyes.
Today 12 years later, the eyeglasses are an extension of my face. Although I often use contact lenses, if I had to choose I would definitely choose my eyeglasses over the lenses. So as a true fan of the
, I was thrilled when the GlassesUSA offered 15% discount and free shipping on your entire order (orders over 50$) for all the In Whirl of Inspiration readers (with the code:
FS15
) and 10% off on any order of prescription
. (with the code:
Blog10
). Just great, isn't it?
Some of my favorite frames from
: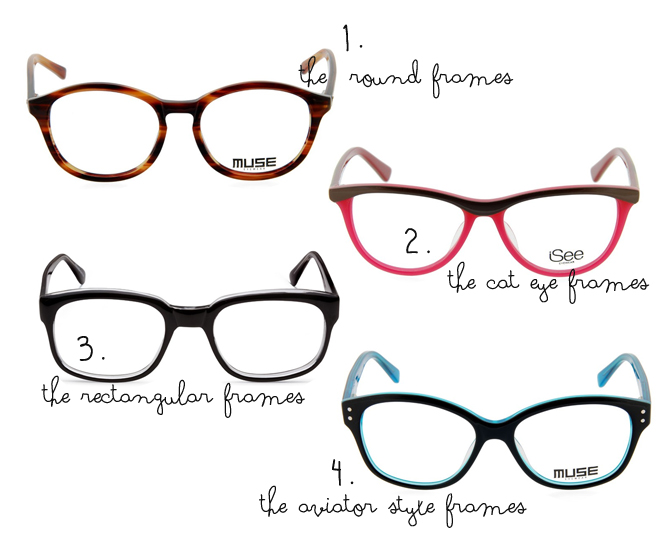 1. Muse A169C Brown
2. iSee 727 Red
3. Pioneer
4. Muse A125A Black w/Turquoise
Also make sure to "try them on" with the Virtual Mirror Feature, as you have to try before you
. (I had really great time trying on cat eye glasses like an true starlet!)
Find more
!