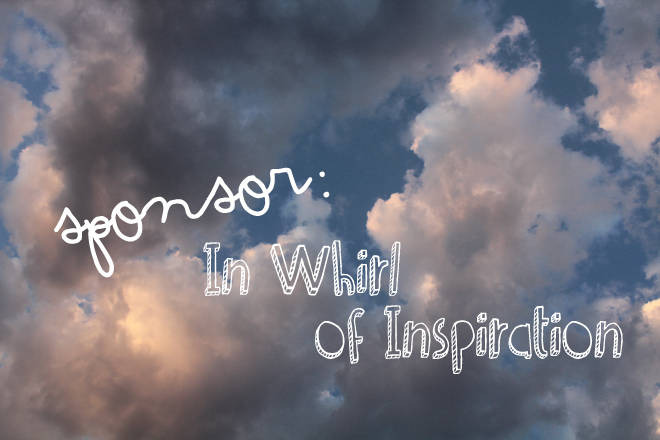 Εδώ και ένα μήνα μέρες αν και το έχω αποφασίσει το αποφεύγω όπως ο διάολος το λιβάνι. Πέστο που είμαι σε διακοπές και η σκέψη του να κάτσω μπροστά στο υπολογιστή για κάτι άλλο πέρα από ταινία που μοιάζει αδιανόητη ή που είμαι τόσο αναβλητική, δεν είπα τίποτα για τις αλλαγές στο "sponsor page" μου. Το θεματάκι των προβαλλόμενων ιστολογίων, αλήθεια είναι ότι πιο βαρετό έχει υπάρχει. Για να μην παρεξηγηθώ δεν εννοώ το όμορφο τμήμα του, αυτό του να ψάχνεις και να βρίσκεις ιστολόγια του γούστου σου, αλλά το άλλο το βαρετό μέρος. 100 μέιλ να ανταλλάξουμε εικόνες (a.k.a. buttons) που άνετα γινόντουσαν 150 αν γίνονταν λάθη με τα μεγέθη τους οπότε άντε ειδοποίηση να στείλει το σωστό μέγεθος. Και μετά να φτιάξεις για όλα html κωδικούς και να χαωθείς μέσα στα word αρχεία για τους σπόνσορες του κάθε μήνα και εκεί ήταν που έκανα συνήθως λαθάκια και υπήρξαν κουμπιά τα οποία ποτέ δεν είδαν το φως της μπλογκόσφαιρας (συγγνώμη συγγνώμη!). Και μετά στα μέσα του μήνα η ώρα των (οϊμέ ξανά) μέιλ. Μέιλ σε όλα τα κορίτσια για το αν θέλουν να γράψουν guest post και τα συναφή, ναι, όχι. Και μετά στο τέλος του μήνα, για το ποιός θέλει να κάνει ανανέωση και εντάξει είχα βαρεθεί να ξοδεύω τόσο χρόνο της ζωής μου σε αυτό τη μπούρδα. Η χαρά της επικοινωνίας να θάβεται κάτω από τόνους μέιλ και τυποποιημένων διαδικασιών. Το μισώ.
Και εκεί που λέω θα τα βροντήξω όλα, να πάνε στο διάολο δεν αντέχω άλλο τσουπ ανακαλύπτω το Passionfruit Ads, το οποίο τώρα τελευταία παρατηρώ ότι χρησιμοποιείται από πολλούς από εσάς. Δεν ξέρω αν είναι σουπερ ουαου και όλα αυτά τα υπέροχα πράγματα που ισχυρίζεστε, αλλά μόνο το γεγονός ότι θα μου λύσει τα χέρια το εκτιμώ δεόντως. Οπότε οι κανόνες του παιχνιδιού αλλάζουν από Σεπτέμβρη, όποιος θέλει να ανταλλάξουμε buttons, μπορείτε να τσεκάρει την sponsor page μου για όλες τις απαραίτητες -νέες- πληροφορίες! Είστε υπέροχες/οι! :)
For a month some days now, even if I have decided it, I don't seem to mention it. Blame the fact that I am on vacation and I can't stand the presence of my computer, or the fact that Ι such a procrastinator. I don't know. The whole sponsors' subject can be so boring. Don't take me wrong, I love the nice part of this, which is looking for new and cool blogs to read. I just don't like the other part, the arranging part. Send 100 mails with all the details, which can be 150 if the button that it's send to me has the wrong size. And then, make html codes for all the buttons and get lost within word documents with each month's sponsors. (I want to say sorry to the buttons and their ladies that didn't see the blogosphere's light due to my mistakes. Yes, we had some of these too.) Oh and let's not forget the mid-monthly email alert about the guest posts and that stuff. And the do-you-want-to-refresh-your-ad mail time in the end of the month. And here it is, the joy of communication buried under tons of boring procedures. I hate it.
And here it comes the Passionfruit Ads, to save my blogging life. I noticed that many of you use it and I waited to see your opinion about it. I do not know if it's so super-duper and all these wonderful things that you claim about it, but I definitely know that it will save me muuuch time. And I really appreciate that. So, game's rules will change around here. Off you go to my sponsor page for all the necessary new information. You are the best! :)