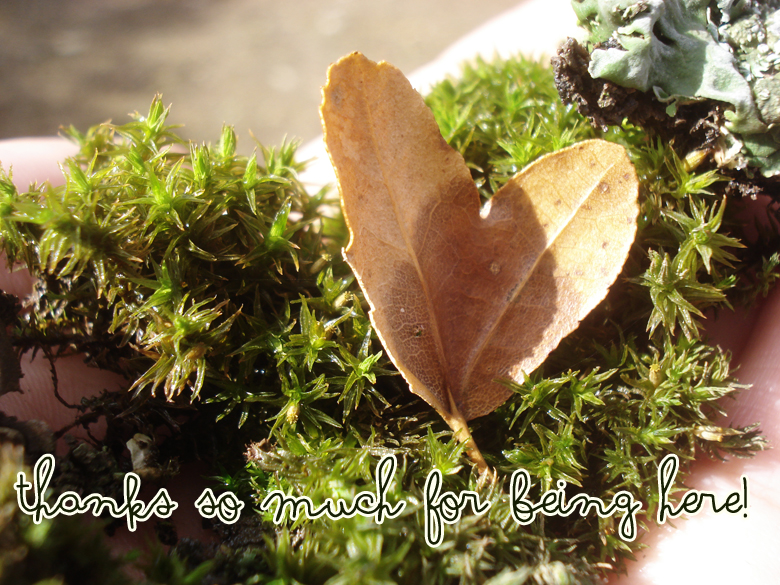 One of the past days the "In Whirl of Inspiration" reached the milestone of the 200 readers! I had promised to myself that I would avoid the beaten track and the "thank you, you are the best readers in the whole world" posts, but I wasn't so strong enough to say no. The truth is that every new comment, every new reader and every single e-mail, makes my day and it pins on my face the biggest possible smile that won't go away for the rest of the day. I can't conceive even after a year that people from across the world will spend a little time from their everyday lives to read this little blog of mine. I had dreams yes, but such 200-reader-expectations? No. No, if you consider the sparse rhythms that I have chosen to publish posts, too.
The (other) truth is that throughout the last month, I have experimented with a wide range of posts and I learned from scratch photoshop and html code for the purpose of presenting and designing my blog. So, I feel so proud when all my hard work and the hours invested are rewarded with a sweet talk by you. But the fullness of time came and I intend to redesign my blog from the beginning. Many things need improvement around here and I need your help once again. The new layout needs additions and I want you to contribute to these additions too. After a year in the blogosphere I would like to know where exactly I am. Your presence here is crucial and your feedback too. So please take 5' to fill this survey, it would mean a lot.
Εδώ και κάτι μέρες το «In Whirl of Inspiration» άγγιξε τους 200 αναγνώστες! Είπα να ξεφύγω από την πεπατημένη του «ευχαριστώ πολύ, είστε οι καλύτεροι αναγνώστες του κόσμου» αλλά δεν τα κατάφερα. Θα είμαι σύντομη όμως. Η αλήθεια είναι ότι κάθε καινούργιο σχόλιο, κάθε καινούργιος αναγνώστης, κάθε μέιλ σας μου φτιάχνει την μέρα και μου καρφιτσώνει αυτό το χαμόγελο μέχρι τα αυτιά που δεν λέει να φύγει με τίποτα. Δεν μπορώ να συλλάβω, ακόμα και μετά από έναν χρόνο, πως άνθρωποι από την άλλη άκρη του κόσμου θα αφιερώσουν λίγο χρόνο από την καθημερινότητά τους για να διαβάσουν τούτο αυτό το μικρούλι ιστολόγιο. Όνειρα είχα ναι, άλλα τέτοιες προσδοκίες 200 αναγνωστών δεν είχα σίγουρα με τους αραιούς ρυθμούς που είχα διαλέξει να δημοσιεύω.
Η αλήθεια είναι ότι με τους μήνες πειραματίστηκα με μεγάλη γκάμα αναρτήσεων, έκατσα και έμαθα από το μηδέν photoshop και html κώδικα για τις ανάγκες παρουσίασης και σχεδιασμού του ιστολογίου. Νιώθω λοιπόν τόσο υπερήφανη όταν όλος μου ο κόπος και οι ώρες που επένδυσα επιβραβεύονται με μια γλυκιά κουβέντα σας. Όμως το πλήρωμα του χρόνου ήρθε και σκοπεύω να επανασχεδιάσω το μπλόγκ από την αρχή. Θα χρειαστούν πολλές προσθήκες, προσθήκες στις οποίες θέλω να συμβάλετε και εσείς. Μετά από ένα χρόνο στην μπλογκόσφαιρα θα ήθελα να ξέρω που βρίσκομαι. Η παρουσία σας εδώ είναι καταλυτική και η γνώμη σας το ίδιο!
Οπότε σας παρακαλώ πάρτε 5' και απαντήστε αυτό το ερωτηματολόγιο.
Thanks again, you are great. // Ευχαριστώ και πάλι, είστε φοβεροί.
❤