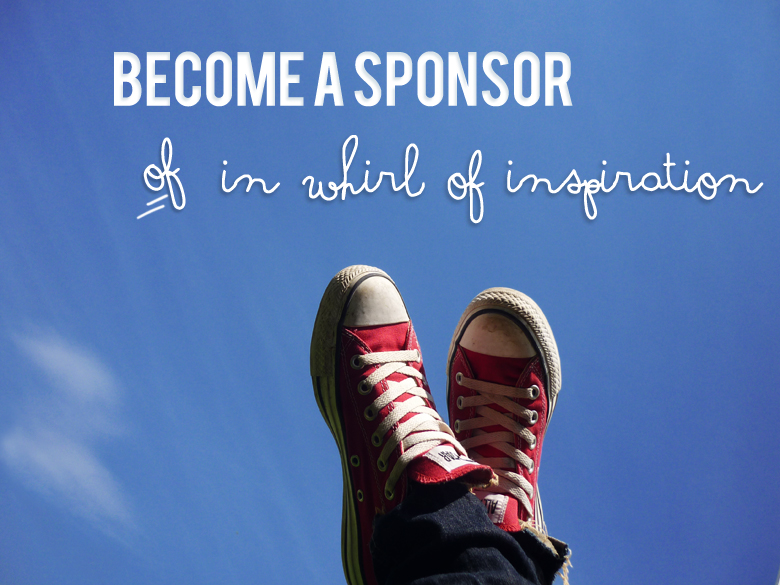 After a lot of thought and brainstorming, a decision was made. With the photo above it couldn't be more obvious, so yes, I will be accepting paid sponsors from now on. Tadaa!
This blog is going extremely well, so I decided to give it a shot. There are plans for here, but even if there weren't I would tell you that there were. Okey, I will stop mocking you. The truth is that I would love to have you here!
So, for real, there are XL and large ads and there are waiting for you. The small ads are still available for ad swapping if you are interested. The XL ads, only two, are on the very top will get all the attention, so hurry on and reserve one. If you are interested in reserving any of these spots for any other upcoming month just let me know!
You can purchase ad space directly through
! You just choose the size you'd like to buy and click "buy now". From there you'll be able to fill out the information, upload your ad and pay for the spot. Your ad will go up right after approval and stay up for 30 days no matter when you purchase. And because of the spring fact here's a good deal for you:
there is a buy-1-ad-and-get-1-for-free coupon code, seek for it in the advertisement page.
If there isn't space your ad will be queued and will go live as soon as another ad expires. Don't worry, you'll be aware of everything going on and notified when your ad is accepted!
With ad prices starting from 2$, what are you waiting for?
You can find all my stats, read more about the spaces available and purchase
!
❤